MAC CE - SCell Activation/Deactivation
The purpose and the mechanism of NR SCell Activation/Deactivation is same as LTE SCell Activation/Deactivation. It is used to activate or deactivate data transmission for SCell while it is in Carrier Aggregation as illustrated below. That is, setting up carrier aggregation is done by RRC process but once RRC job is done, the real swich on/off of data transmission is done by this MAC CE.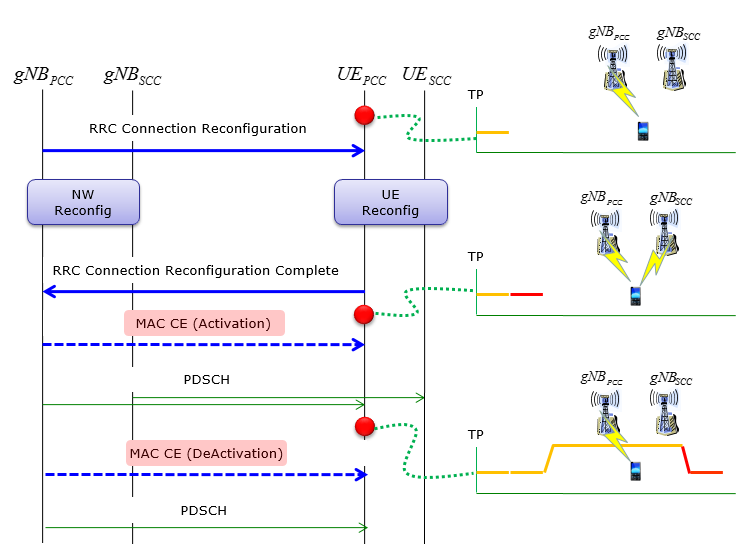 The LCID for MAC CE is defined as below. As in LTE Rel 13 or later, there are two types of SCell Activation / Deactivation MAC CE depending on how many SCells are in the aggregated cells.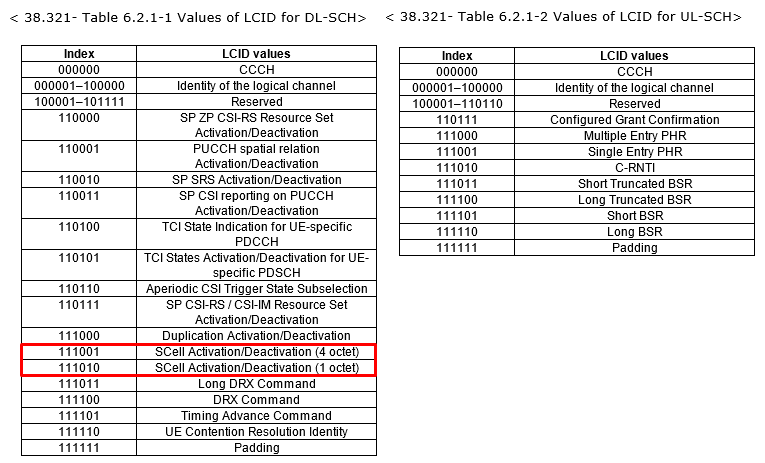 The way to activate or deactivate a SCell is to set 1 or 0 in the each field of the following data structure. If the aggregated cell has less than 8 SCells in it, it uses the data structure Figure 6.1.3.10-1 and if it has more than 7 SCells it uses the data structure Figure 6.1.3.10-2.
< 38.321- Figure 6.1.3.10-1: SCell Activation/Deactivation MAC CE of one octet >

< 38.321- Figure 6.1.3.10-2: SCell Activation/Deactivation MAC CE of four octets >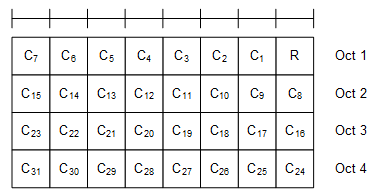 Reference
[1]