CBS (Cell Broadcast Service)
Just in terms of user experience, CBS may look like a kind of Short Message service(SMS) or USSD (your device would popup a notification signal or text string as it recieves CBS message). But if you gets into a little bit deeper, you would notice that CBS and SMS/USSD has completely different foundation.
First, you would see high level difference as follows :
SMS is one to one message and CBS is a message broadcast to many people simultaneously.

SMS can be bidirectional (you can send and receive the message) and CBS is usually unidirectional (subscribers can only receive the message).
More importantly, CBS and SMS/USSD are transmitted by completely different channel and mechanism. Whereas SMS/USSD is transmitted by DCCH->DPCH as normal signaling message, CBS is using its own independent channel (CTCH-> SCCPCH) as shown below. (Channel Configuration for CBS is configured in SIB5 or SIB5bis)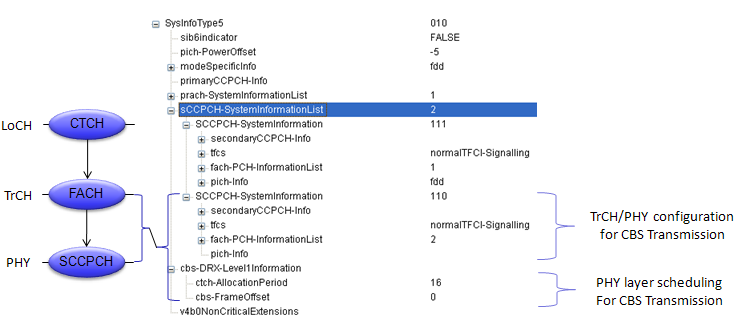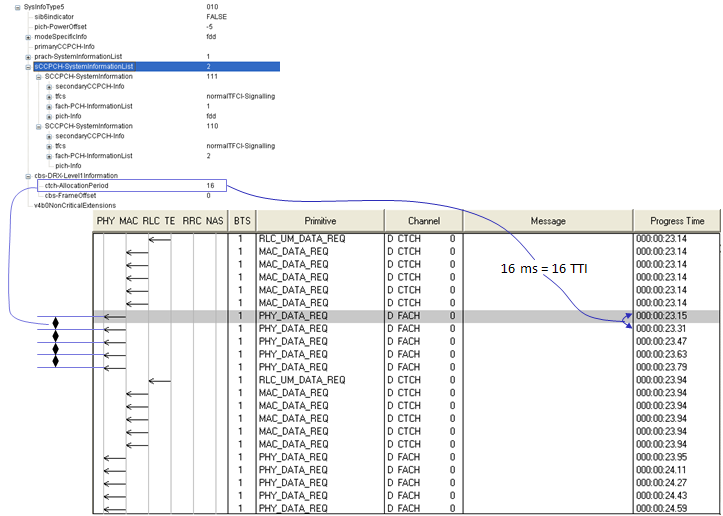 CBS Message parameter and an example is shown here.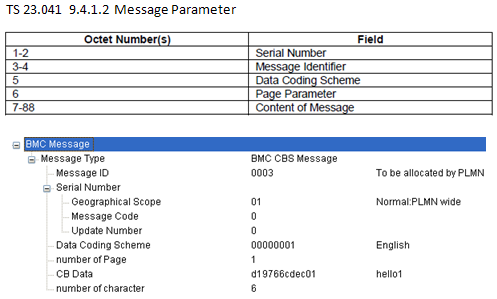 Reference :
25.324 Broadcast/Multicast Control BMC

23.041 Technical realization of Cell Broadcast Service (CBS)