Arduino - Serial
With Arduino board, you can send any data from the PC to Arduino board or from Arduino Board to PC using Serial Communication. But you don't need any separate serail port (e.g, RS 232 port) for this comunication. You can use the USB port that you using to program Arduino to do serial communication as shown below.
For the details of programming the serial communication, you may refer to Arduino Reference : Serial page. But once you have basic understandings on this communication.. it is only the matter of time and practice to get further details.
In terms of software, the serial communication goes as below. As you know, if you upload the program the program is running on Arduino chipset. When the program runs Serial library, it communicate with Arudio Serial Monitor program as shown below.
When Serial.read() function is executed, it recieves the data sent from Arduino Serial Monitor. When Serial.pring() function is executed, Arduino board send data to PC serial port and eventually carried to Arduino Serial Monitor.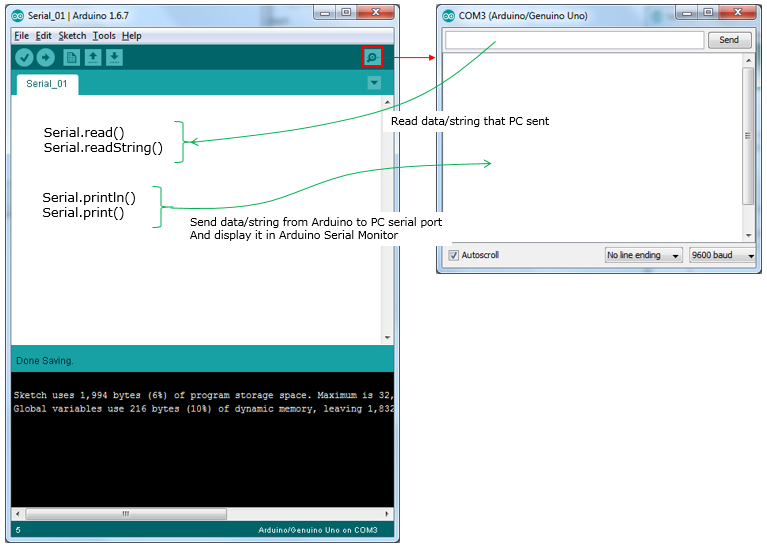 Following is an example for Arudino Serial communication. As you see, it is very simple. The only thing you have to be careful about is the data rate(baud rate) configuration in Serial.begin() function. You have to specify the same data rate in Serial.begin() function and Serial Monitor program as shown below.