Dual Connectivity
Conceptually Dual Connectivity is very similar to Carrier Aggregation, but it is a little different from conventional carrier aggregation in fact that it happens between different sites (usually between a macro cell and small cell). Due to this, it is also called as inter-site carrier aggregation (Refer to 2.1 Small Cell enhancements of [1] and Carrier aggregation in Heterogeneous Networks of [2] ).
Following is overall architecture of Dual Connectivity based on 36.300 4.9 Support for Dual Connectivity ([3])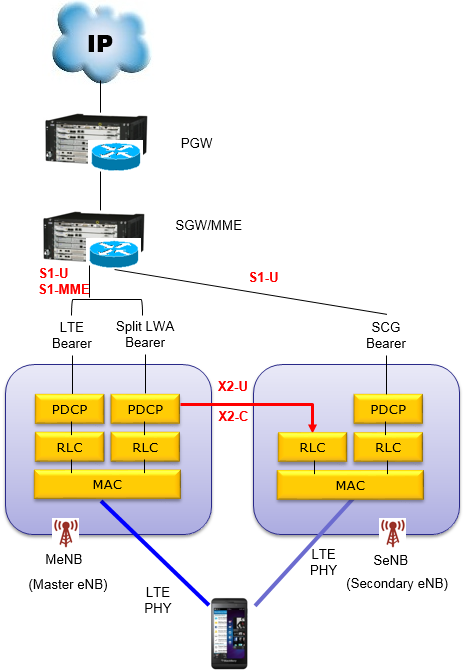 Followings are the overall protocol sequence for various operations of Dual Connectivity. Even though I numbered all the steps in a single sequence, this sequence does not happen all the time. The sequence can be split into multiple blocks as labeled in the side bar on the right. (You may refer to 36.300 10.1.2.8 Dual Connectivity operation for further details).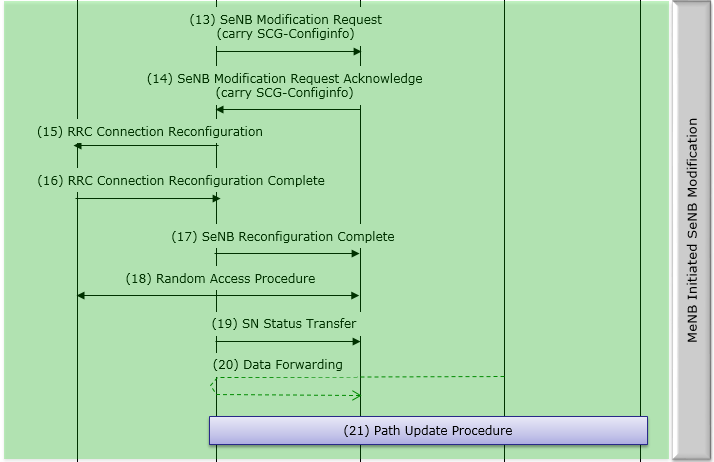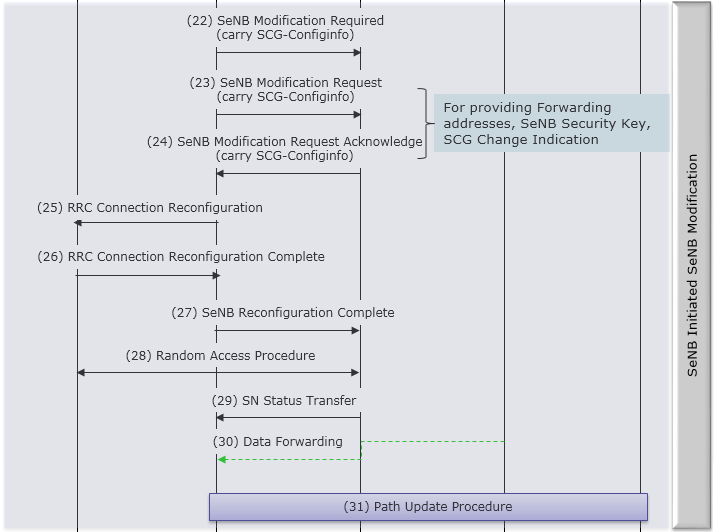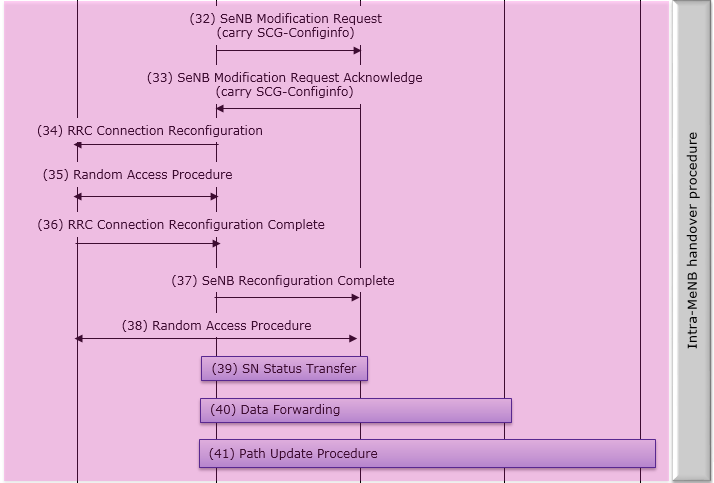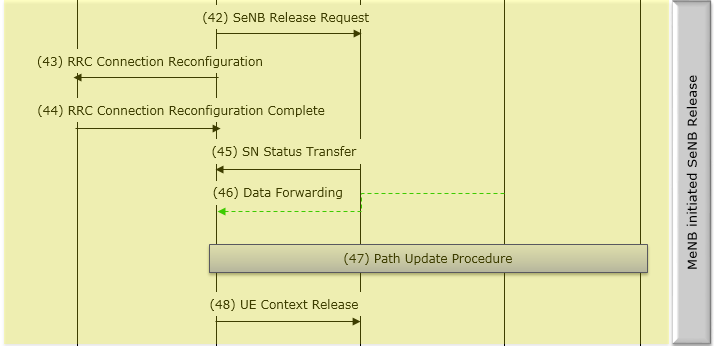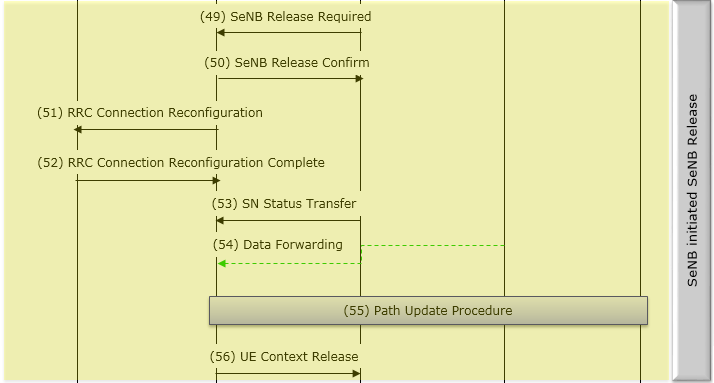 Reference :
[1] LTE Release 12 and Beyond (Nokia Whitepaper)
[2] LTE-Advanced Carrier Aggregation Optimization (Nokia Whitepaper)
[3] ETSI TS 136 300 V13.3.0 (2016-04) - Radio Access Network (E-UTRAN); Overall description; Stage 2